HML Eastbourne Office Launch!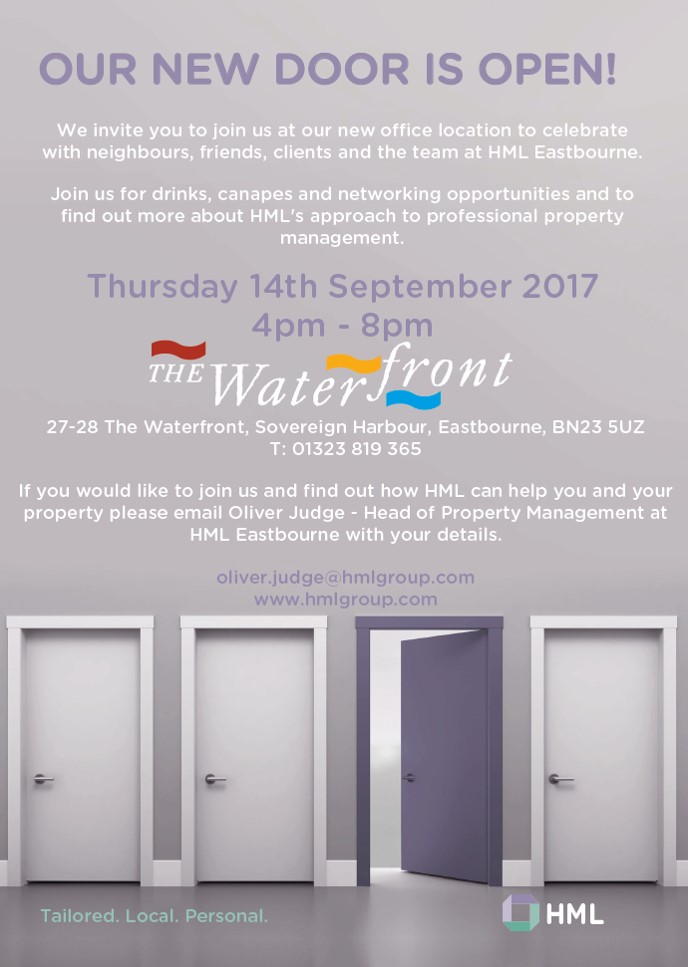 FAQ
Q. How do I receive communication from HML?

Again, we want to make everything as quick and as easy for you as we can. When it comes to communication, the choice is yours. In an attempt to improve our well established Corporate Social Responsibility Statement, we are trying to encourage the use of e-communication and reduce the amount of paper. If this is not of preference then you can let us know. We have a communication preference form available to you on each HML branch page – so take a look and fill it in and email it back to us.
View FAQs
Find your local HML
HML is always closer than you think - Wherever you are